Organ Quarter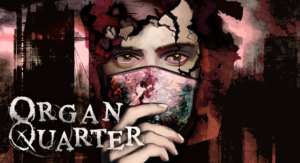 In November 2016, I entered a collaborative partnership with Dmitry Pirag on his VR survival horror title Organ Quarter.
To begin with, my role was to create, oversee and help execute the game's narrative, written and voice acted content. However, the scope of my work increased to become a full design collaboration with Dmitry on almost every aspect of the game:
level design
mechanical design
puzzle design
affordance
tutorialisation
Alongside this broad production work, I also helped draft and improve all of the game's texts and script and assisted in recruiting and directing voice actors.